This weekend we took our first road trip out of Swaziland. Because we don't have visas, we have to leave the country at least every 30 days, so we knew we would be making a number of trips out of the country and used it as an opportunity to do some exploring.
Driving a vehicle on the opposite side of the road has taken some getting used to – with a handful of moments of panic. Fortunately, we've been practicing with a number of 30 minute trips over the past few weeks. Since we're rarely in a hurry, emphasis is on driving safely (which truth be told…is not too different from my habit at home).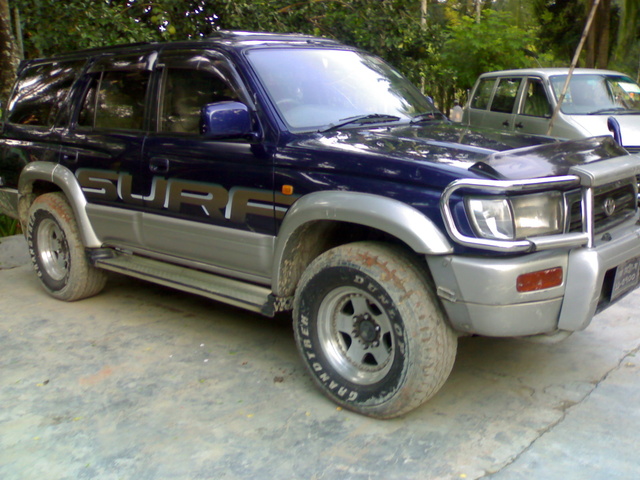 Our vehicle is rented from our hosts – a 2002 Toyota Hilux Surf. Drives like a tank and has a 4×4 option, so it's great for getting around, although the conditions of the roads and standard driving practices can make for a… festive experience. Here's what I mean:
Road quality:
From our experience, roads are mixed throughout Swaziland, with mostly paved main roads but dirt in the rural areas. When on pavement, avoiding axle-breaking potholes ensures there are no boring stretches, even on the main arterials!
Once in South Africa however, road quality on the highways/arterials (even on mountain routes) was as good as anything in the US: consistent signage/road paint, passing zones marked, few potholes.
One unique feature we noticed was periodic large signs that outlined who was responsible for the upkeep of that road section (engineering firm, local authorities, etc). A good way to ensure accountability for when a pothole does appear!
Following distance:
Nope, not a thing here. Whether on a highway or dirt road, two-seconds following distance is far too generous. At home when someone tailgates you, they want to pass/drive faster. Here, it's pretty much just the habit – even with another lane available to pass!
Similarities to America:
BMW & Mercedes owners drive like idiots everywhere
Police know where to set their speed-traps most effectively. We didn't get nabbed (except at a rural checkpoint where they stopped everyone to ensure you had a drivers license), but at one point we saw 5-6 cars pulled over receiving pay-on-the-spot fines
Semi trucks are annoying to pass
Fuel: a full tank of gas is about $50 at home, and about the same here.
It's a big country! For example, driving from Swaziland to Cape Town would be an 18 hr drive – similar to our annual Seattle>Winnipeg road trip across half of North America.
---
Weekend Recap:
We drove to South Africa, heading north from our home near Manzini to Nelspruit, the 'largest' major town of 50,000. After some first-timer confusion at the border, we hit the mountain roads, taking in some beautiful views and even saw some roadside baboons!
We spent 2 nights in Nelspruit at a quiet AirBnB studio. We found a nearby breakfast place where we ate both mornings, next door to a fantastic restaurant (dinner both nights – do you spot a trend?) Allie is a great cook and does a good job at home, but it was nice to eat out and not have to cook or worry about dishes after 🙂
We toured Chimp Eden (where they care for the oldest chimp in the world – 79 years old!), and then went to the Sudwala caves and butterfly garden that afternoon. Both exceeded our expectations, and we stopped for a while outside the garden due to the not-at-all-afraid-of-us creatures.
Returning home Sunday evening (stopping to get groceries on the way), we both felt mentally refreshed – it was good to adventure out and change our routine the past couple weeks.